Fontana Wholesale Lumber borate treated wood is an interior wood protection system. TimberSaver PT® is a borate based wood preservative applied to lumber and plywood using a pressure treatment process, to provide protection against wood destroying insects and decay fungi. TimberSaver PT® borate treated lumber and plywood is for interior weather protected applications meeting AWPA Use Category Standards UC1 and UC2.
The active ingredient in TimberSaver PT ®, Disodium Octaborate Tetrahydrate or DOT, is the most widely accepted form of borates used for treatment of forest products. DOT is manufactured from naturally occurring boron, which is widely used in a variety of applications in agriculture, cleaning products and detergents, and in wood preservation.
Product Attributes
Offers the most effective level of borate protection
Provides protection for dry interior applications
Protects against Fungal decay
Protects against Formosan termites and other wood destroying insects
Non-corrosive to metal fasteners
Non-toxic to humans and animals
Does not adversely affect the strength properties of the treated lumber or plywood
Is a colorless treatment and is combined with a dye to make job site product identification easier
Is applied through pressure-treatment process to optimize penetration of borate preservative
Penetrates difficult-to-treat refractory species such as Spruce-Pine-Fir and Douglas Fir
Incising is required for Coastal Douglas Fir as per AWPA Standard T1.
Applications for TimberSaver PT ® treated products include:
Framing lumber
Studs
Sill Plate
Floor Joist
Roof Rafters
Trusses
Plywood
Interior Sheathing
Furring Strips
Flooring
Moldings
Interior wood
Interior wood trim
TimberSaver PT ® Protects Against These Wood Destroying Insects and Decay Causing Fungi.
Formosan Termites*
Subterranean Termites (Coptotermes, Reticulitermes, Heterotermes)
Damp wood Termites (Zootermopsis)
Drywall Termites (Kalotermes, Incisitermes)
Carpenter ants (Componotus)
Powder post Beetles (Lyctidae)
Furniture Beetles (Anobiidae)
Longhorn Beetles
Brown Rot Fungi
White Rot Fungi
Wet Rot Fungi
*Borate preservatives have been and continue to be a key weapon used in controlling Formosan Termites in Hawaii and other high hazard areas throughout the world. TimberSaver PT ® borate-treated lumber and plywood is protected against this aggressive termite species when the higher 0.42 pcf (DOT) retention is specified.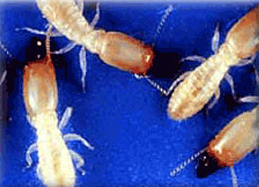 Handling and Use
TimberSaver PT ® borate treated wood can be sawn, nailed, drilled, stained and assembled using standard fastener systems typically used in general wood construction practices.
Lumber and plywood treated with TimberSaver PT ® must be protected from exposure to the weather while in transit and while being stored at retail yards and job sites. Timbersaver PT products should be stored out of ground contact, either indoors or wrapped in water resistant paper to protect against exposure to liquid water.
With the exception of Southern Pine all end cut surfaces and field cuts of any type must receive an application of a approved wood preservative solution by brushing, spraying, dipping, or flooding.
The TimberSaver PT ® wood preservative and treated wood products meet the P-5 and U1 standards set forth by the American Wood Protection Association (AWPA) and the standards set by the State of Hawaii. The AWPA is recognized as setting the standards for the wood preserving industry and is referenced in the major model-building codes throughout the United Sates. The State of Hawaii has recognized the benefits of borate treated wood since the early 1990's.
To receive a copy of Borate treated wood SDS click here you will need adobe acrobat to view it is in pdf format.
Click here to download the TimberSaver PT brochure.